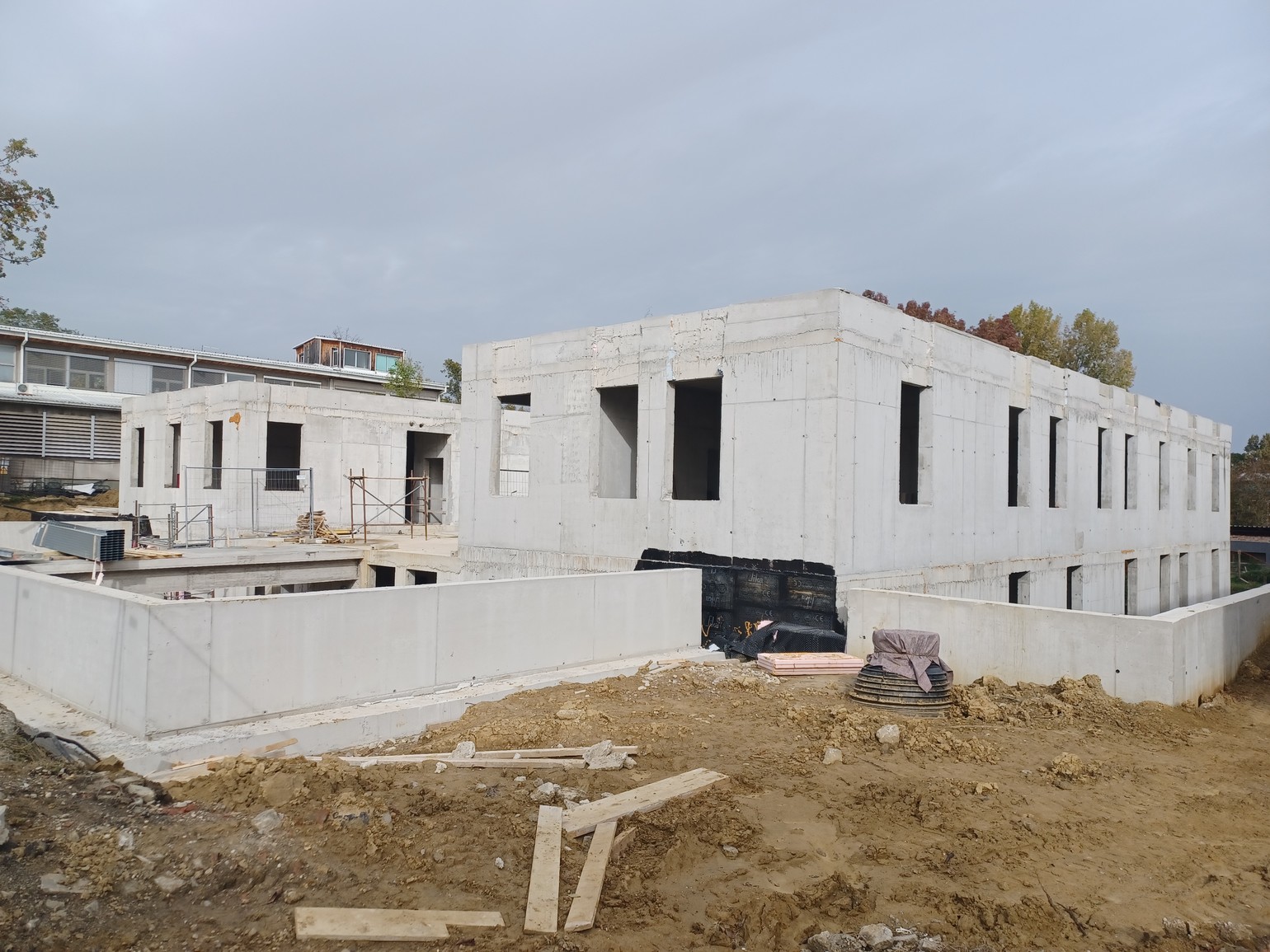 The O-ZIP project is making steadfast progress. Activities are unfolding as planned, with the team fervently focused on ensuring quality and timeliness in every phase of construction.
At Building A1, reinforced concrete works have been successfully completed. Current efforts are centred around the insulation of exterior walls, mechanical insulations, and plumbing and drainage insulations. Additionally, works on both high and low-voltage electrical installations have commenced, with the forthcoming phase set to include the fitting of joinery. This will effectively "seal" the structure, priming it for subsequent stages of development, regardless of weather conditions.
For Building A3, notable strides include laying the foundation slab complete with integrated piping systems. Concurrently, the erection of formworks and construction of external reinforced concrete walls are advancing at the anticipated pace. A connecting road, bridging A3 with the existing VDG building, is also under development, utilising earth excavated from the A0 site for levelling.
As for building A0, the systematic relocation of staff, equipment and the Animal Laboratory Unit has been carried out according to plan. The deep excavation phase is nearing completion and preparations for the foundation slab are underway.
Our contractor is also considering opening an additional, smaller construction site, possibly focusing on adaptations that are possible in the colder months, although a final decision has yet to be made.
In conclusion, we would like to express our heartfelt gratitude to all contractors, staff and participants in the O-ZIP project. Their commitment, patience and professionalism have been instrumental in making this complicated infrastructure project a success.
For further information or queries, please contact our Public Relations Department.