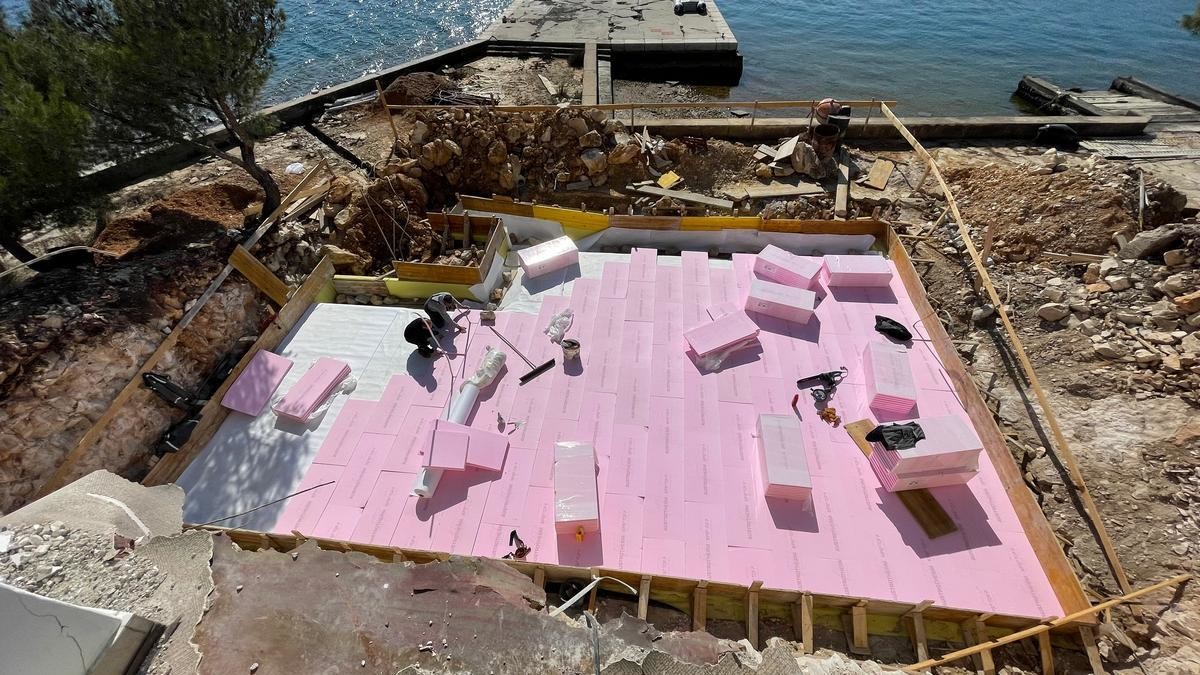 Significant progress has been made in the renovation of the Martinska Research Station, a key component of the O-ZIP project to strengthen capacity and promote sustainable development and management of the Adriatic karst coastal area, in line with both national legislation and EU directives.
Since the start in December last year, about 80 percent of the restoration work has been successfully completed. Currently, the hydro and thermal insulation is being installed under the floor slab of the new part of the building, accompanied by the laying of the slab reinforcement.
The project officially started on 29 December 2021 in accordance with the signed contract, which has a total value of HRK 5,188,957.84 (including VAT). The expected completion date of the project is September 2022.
The renovation of the Martinska Research Station is an important step towards improving research capacity and promoting responsible coastal zone management in line with national and EU regulations.